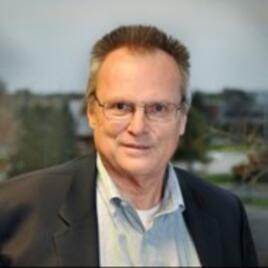 Art Salyer
Entrepreneur-in-Residence
Art Salyer is a business leader with broad "C" level experience.  He has "hands-on" experience effectively managing businesses with operations in North America, Latin America, Asia, Eastern and Western Europe.
His most recent role was as COO of SDI Media, one of the largest independent dubbing and subtitling companies operating 38 locations around the world involved in 60 different languages.  Customers included Apple, Warner, Universal, and virtually all major media suppliers.  This role was completed with a planned successful sale to a consortium of Japanese entertainment companies and government agencies.
Prior to SDI Media, Art was the successful CEO of Palladium Energy.  Palladium is one of the largest independent producers of lithium batteries and power supplies for consumer and industrial applications.  Customers included Apple, Samsung, Microsoft, Sony, Bose and a variety of others.  Art was responsible for the successful transition of this business unit into a growing independent company with manufacturing and technology centers in Europe, China, Brazil and the United States.  This assignment concluded with a successful merger with a primary competitor.
Art has had a number of increasingly responsible roles in large and smaller businesses including: technology post startups, battery and power supplies, retail consumer electronics, entertainment and media, consumer and office products, and food.  The focus of his work has typically been in the operations/manufacturing/services areas.
At present, Art is a senior partner at Global Interim Executives LLC.  This boutique consulting firm specializes in shorter-term executive assignments, private equity and venture capital operations support, turnaround leadership, and executive coaching/development.  His focus is both US-based and global assignments.
Art has an Engineering degree from California State University and an MBA from Pepperdine University.