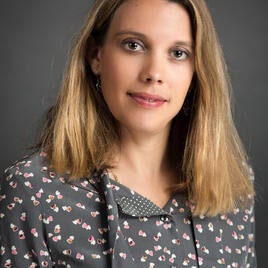 Isabelle Bart
Entrepreneur-in-Residence
Isabelle Bart is passionate about empowering individuals of all backgrounds to create innovative and impactful enterprises. Isabelle was previously the Director of the Small Business Development Center at University of California Irvine Beall Applied Innovation and the Executive Director of RevHub OC, where she managed partnerships and led operations of their social impact incubator/accelerator. 
She is currently a lead instructor for the National Science Foundation's I-Corps program at UC Irvine.
Isabelle also held various leadership roles in business planning, marketing strategy and digital transformation for several organizations in the healthcare and nonprofit sectors. 
Isabelle holds a Masters in Business Administration from ESSEC Business School in Paris, France.