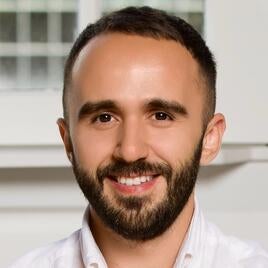 Juan Carlos Perez
Entrepreneur-in-Residence
Juan Carlos is a tech-focused and impact-driven entrepreneur with 10+ years of startup and product leadership experience, guiding products from conception to launch and beyond by connecting the technical, business, and design worlds.
His focus is on consumer, SAAS, and mobile products, and has a deep interest in artificial intelligence technologies. He's especially fascinated by the future of work, education, and eCommerce.
Most recently co-founded Butter.ai, a smart search assistant that puts workplace knowledge within reach, raising over $3M in venture capital and exiting via Box's acquisition.
As an advisor to startups, he works closely with founding teams to refine their product, feature, and growth strategies, build company culture, hire the right teams, and fundraising.