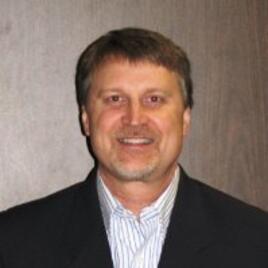 Ken Gruys
Sr. Advisor
Entrepreneur-in-Residence
Contact Information
Corporate and Strategic Partnerships
(951) 827-7941
Dr. Ken Gruys received his BS degree in Chemistry from Gustavus Adolphus College in Minnesota and his PhD in Chemistry from the University of Nebraska-Lincoln. Ken was an NIH Postdoctoral Fellow at the Institute for Enzyme Research and the Department of Biochemistry at the University of Wisconsin-Madison, and in 2009 completed the Stanford Executive Program at the Stanford University Graduate School of Business in Palo Alto, CA.

Ken has 25 years of R&D experience in the private sector working primarily in the area of Agricutural Biotechnology. Ken is a recognized technology innovator and leader, and in his various roles has overseen the discovery and development of valuable Biotech traits in crops. In addition to his passion in the development of new products through scientific innovation, Ken has been an instructor on project planning and leadership, and the development of successful teams. Fostering individual growth and development is a hallmark of Ken's philosophy to organizational success.
Ken currently is a Senior Advisor in Technology Partnerships at UC-Riverside, and is a Professor and Director of Team Master's Project at Keck Graduate Institute in Claremont, CA.