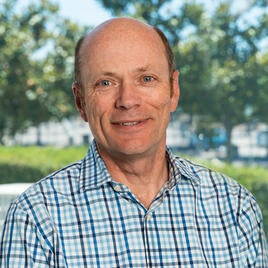 Philip Topham
Entrepreneur-in-Residence
In this hyper-changing world, Philip Topham, focus is always looking forward.  Philip Topham, a highly accomplished business Growth and Innovation expert with a mission to empower visionary founders that are shaping a better future for all and drive their success stories to new heights. With over 25 years of experience spanning diverse industries and roles, Philip has honed his expertise in identifying what works and what doesn't in the realm of growth and innovation.
Having worked one-on-one with 250 founders, Philip brings a wealth of wisdom and practical insights to the table. He has a proven track record of solving seemingly unsolvable problems and helping companies navigate through challenging growth phases. Philip provides executive coaching and business growth advice, specializing in helping companies manage through periods of rapid expansion, overcome obstacles, and innovate for their next growth cycle.
Philip's firsthand experiences include raising venture capital funding and successfully building a profitable business from scratch, disrupting the pharmaceutical industry along the way, and the realities of success and business exits. His expertise is backed by a BS in Biological Sciences from UC Irvine and an MBA from Pepperdine University. He actively contributes to the business community as a board member of Tech Coast Venture Network and MEERS Co-Chair of the Southern California Chapter of the Private Directors Association.