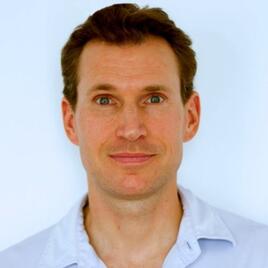 Scott Brovsky
Entrepreneur in Residence
Contact Information
SBDC
EPIC
Entrepreneurship and Innovation
951-468-5026 
Scott is an angel investor, startup mentor and the Associate Director of Regional Engagement and EPIC SBDC at the University of California Riverside.
Scott has been a Founder or Founding Executive of a number of startups including the VC funded mobile games studio Muti Labs, the Temecula based sports tech company NZN Labs/LIT Pro and he sold his first company, Industrial Strength Network (an early interactive agency), to frog design as an acquihire in 1998.
Scott was part of the global leadership team at Disney that worked for the three years to build The Avengers franchise into a global powerhouse with his focus being the interactive games space. He led the successful launch of Avengers Alliance on Facebook and Avengers Initiative on mobile and with 40 million plus people having played the games, they have been a hit with the fans and critics alike.
Scott pioneered a big idea and an industry first, premiering The Hulk TV spot promoting the film in the Facebook game before it aired on national television. He championed and helped build a community called Marvel XP – a free live service that tracks gamer progression, rewards achievement and provides connected storytelling across Marvel mobile and social games. Scott has a Humanities Honors degree from The University of Texas at Austin where he graduated Magna Cum Laude and Phi Beta Kappa.