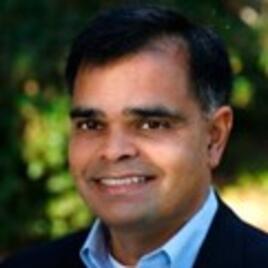 Shomit Ghose
Entrepreneur-in-Residence
Contact Information
EPIC
Entrepreneurship and Innovation
Shomit
Ghose is a longtime Silicon Valley venture capitalist and previously a longtime start-up entrepreneur.  As a general partner at ONSET Ventures he led the firm's investments in early-stage data-centric start-ups.  As a start-up operating executive,
Shomit
has held all functional positions from software engineer to CEO, and been part of multiple successful exits via IPO and acquisition.  He also serves on corporate and academic advisory boards in the US and Europe, including at the
Bio
Innovation Institute (Copenhagen), UC Berkeley's Sutardja Center, the Danish-American Research Exchange (Lundbeck Foundation), and the University of California - Riverside. 
Shomit
has been a lecturer at UC Berkeley's College of Engineering for multiple years, taught technology trends in the graduate program at the Technical University of Denmark, and is currently an adjunct professor in entrepreneurship at the University of San Francisco's School of Management.  He holds a bachelor's degree in computer science from UC Berkeley.