UC Riverside, the Government of Madeira, Portugal, and Premivalor, founders of the H-INNOVA and INNCYBER innovation hubs in Lisbon solidified a partnership aimed at expanding access to opportunities and support for entrepreneurs from the United States and Portugal.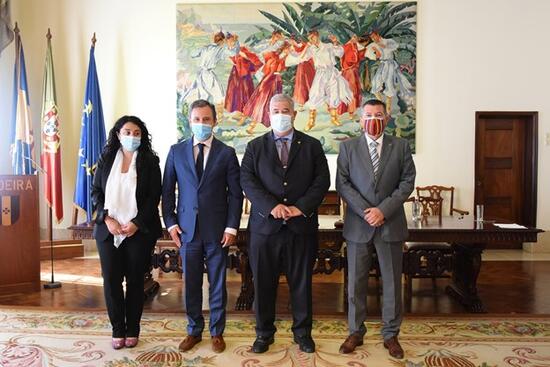 The agreement proposes collaborations in innovation ecosystem development; establishment of living demonstration sites and laboratories; joint commercialization of technologies; student, entrepreneur and faculty exchanges; field testing and scale-up of technologies; entrepreneurism training; capital fundraising; and incubation of startups from the US and Portugal in both countries.
UC Riverside, in partnership with the City of Riverside and the County of Riverside has developed a growing entrepreneurial ecosystem that supports local and international entrepreneurs accelerating their path to market with training, expert mentoring, incubator spaces, laboratories, and access to funding.  "The collaboration with the Government of Madeira and Premivalor has given us the opportunity to offer UCR-affiliated startups the opportunity to reach the European market while allowing Madeira entrepreneurs to explore entering the US market through Riverside. This is a win-win for entrepreneurs of both regions  interested in taking their business abroad." said Rosibel Ochoa, associate vice chancellor of technology partnerships at the University of California Riverside.  
The Secretariats of State for Health and for Economy for Madeira have made significant investments in the development of the island as a hub for Innovation in Portugal.  It is the goal of the Government of Madeira to make the island a living laboratory for health and cybersecurity technologies and attract innovators from all over the world to test their products in the island as well as access the European market.  "Our partnership with UC Riverside will help our entrepreneurs explore the US market accompanied by a group of experts in commercialization and with strong connections.  We look forward to exchanging knowledge and growing both entrepreneurial ecosystems.  We welcome UCR startups in Madeira", said Telmo Viera, Principal at Premivalor Consulting and founder of H-Innova and Health Innovation Hub in Portugal.